SPHEREboard Release Notes is an ongoing highlights reel of recent product improvements we've made.
WHAT'S NEW
Redesign
Some of the key features include:
Modern, Intuitive 

interface

​

Built for customization

​

Still has the 

SPHEREboard DNA of 

reporting with purpose

Custom Dashboard. Users can now pin cards to a personal custom dashboard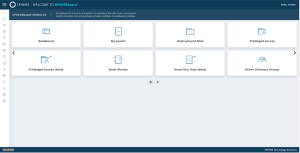 PAM4 Beta: A single interface to see all privileged access across all platforms: Windows, Unix, Databases and Applications.
Additional enhancements:
Enhanced drill downs from key landing page cards.
Implemented row highlighting to help keep your place when exploring datasets.
Standardized panel functionality for smoother navigation.
Addition of a "Cog" tool for turning violations on and off from the landing page.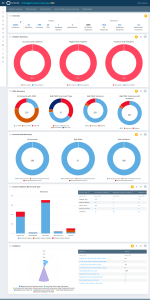 Plus we've delivered even more …
Online Help: Users can now access help guides from within SPHEREboard. Selecting the help icon will launch an external tab displaying a user guide for the selected area.
DFS Connector: SPHEREboard adds DFS paths to existing shares. Allows for creating DFS hierarchy.
Azure AD Connector: to retrieve Azure – Active directory data independent of OneDrive